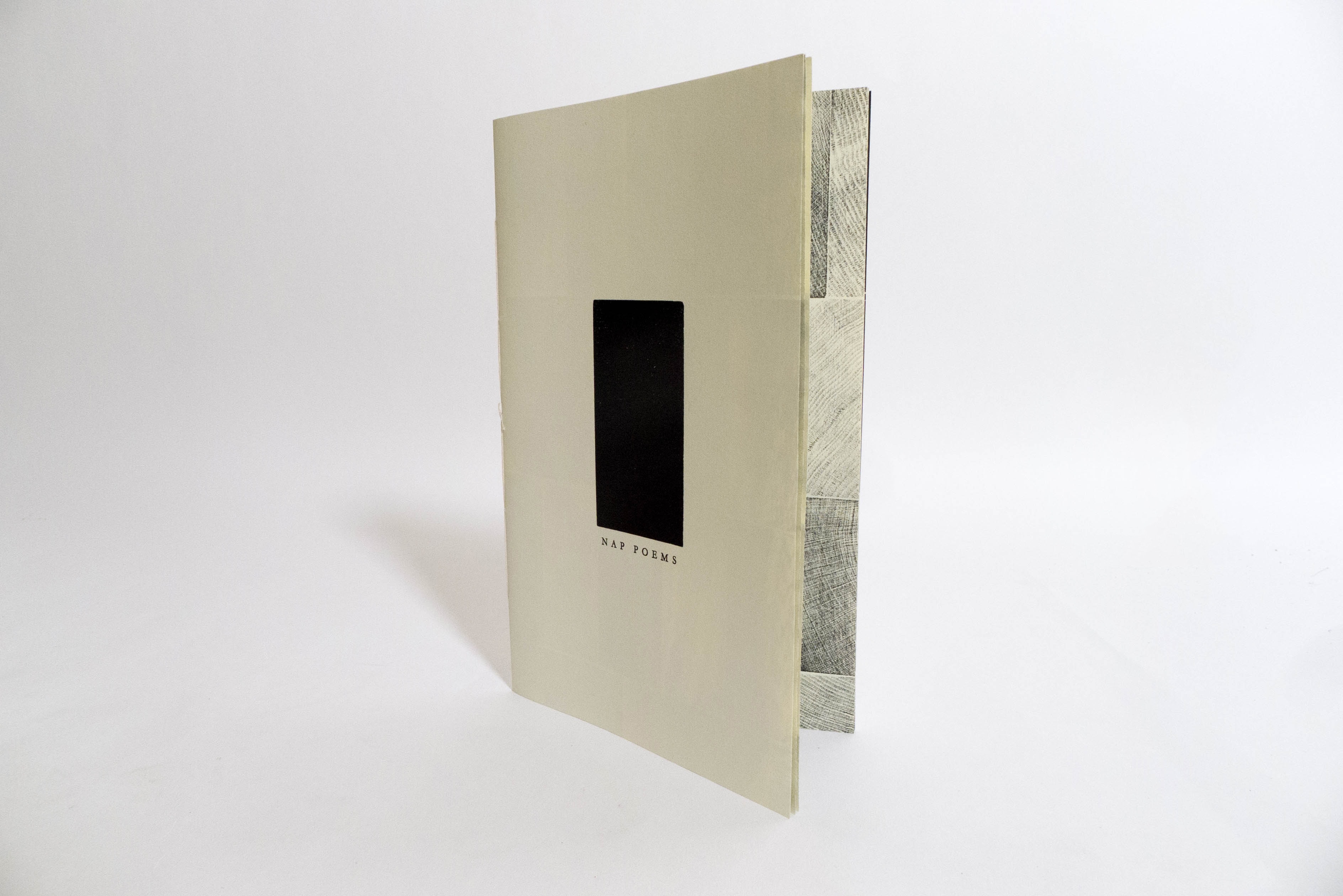 Nap Poems is a handmade letterpress edition of original poetry written for the Princeton Letterpress Club by poets Monica Youn, Rowan Ricardo Phillips, Michael Dickman, and Ben Lerner.
I led the production of Nap Poems while I was serving as President of the Letterpress Club. In addition to helping design, typeset, print, and book-bind the poems with the club, I organized support and funding from the Departments of English, Creative Writing, and Visual Arts, the Lewis Center for the Arts, the Council for the Humanities, and Firestone Library. The department funding supported the costs of paper, ink, bookbinding supplies, and a new font of metal Garamond type for the project.
When the project was finished, I presented copies to the poets and donated a copy to the Graphic Arts Collection at the Rare Books Library of Princeton University, where it will be preserved for its graphic and literary significance and its historical importance as the first project undertaken by the Letterpress Club.