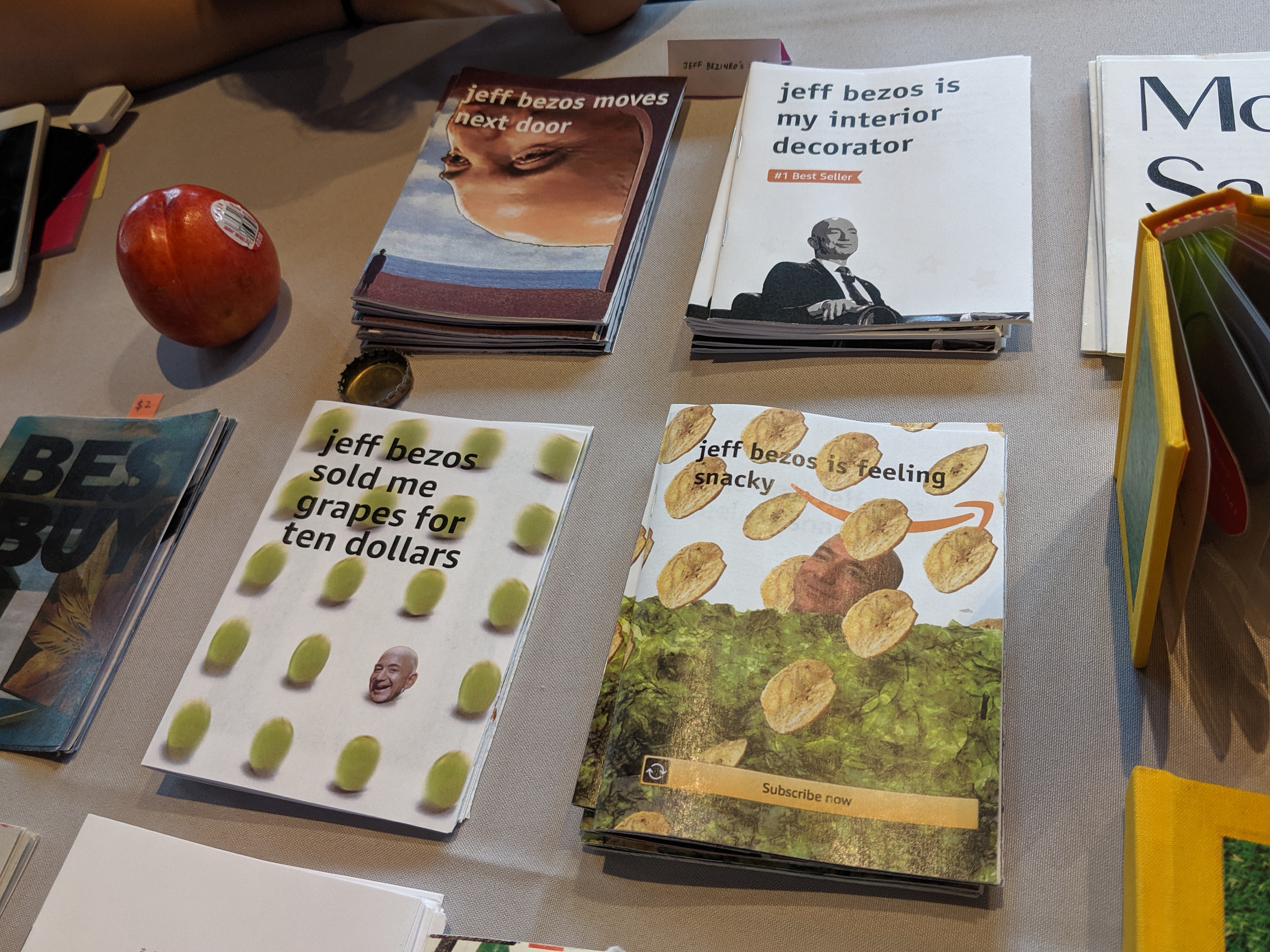 jeff bezineo's amazine dream is a zine series about jeff bezos. one time, he even walked past a table where these were being sold. this series is made in collaboration with kathleen ma.
Issue #1: jeff bezos is my interior decorator
a story about algorithms, sameness, consumerism, and the futon that follows me everywhere.
Issue #2: jeff bezos is feeling snacky
a zine about cultural commodification and amazon's "Wickedly Prime" snacks.
Issue #3: jeff bezos moves next door
a comic about surreality and frustration in response to amazon's hq2 proposal.
Issue #4: jeff bezos sold me grapes for ten dollars
a tragedy about grapes and food access in cambridge.
Issue #5: jeff bezos sneezos
a myth about one man's ambition and those left behind. pandemic edition, digital only
---
These zines have traveled to many zine fairs with printjob press, including:
Tiny Tech Zines (with Free Radicals) at Navel LA, 2019
Press Play (with Tech Zine Fair) at Pioneer Works, 2019
Odds and Ends Art Book Fair at Yale University, 2018
Zine Soup 3.0: Makers Market at Chinatown Soup, 2018
NY Tech Zine Fair at School for Poetic Computation, 2018
Boston Art Book Fair at Boston Center for the Arts, 2018
---
Read a scan of issue #1 below : )